Welcome to Dissociative Identity Disorder Support
Facebook Connect and Like
Dissociative Identity Disorder Support Group


Tweet

Dissociative Identity Disorder Support Group
OUR GOAL
To provide a unique environment where folks who have dissociative identity disorder (DID) can openly and safely talk.
We strive to respect, validate, support, and learn from each other.
ACHIEVING OUR GOAL
Achieving our goal requires cooperative collaboration amongst members and administrators. Members posts remain appropriate and relevant to topics. Adequate guidelines are clearly posted to help members maintain the dignity of the board.
Members of this group are at a stage in their healing to independently regulate their own behavior, as well as keeping themselves safe while on the board. Staff regularly monitors posts and replies to ensure the board remains a safe and comfortable environment for everyone.
As a friendly and kind community, we support and validate each other as equally special and significant.
Recommended Sites
*****

"The past does not equal the present, nor does it define the future."
-
Willard Barth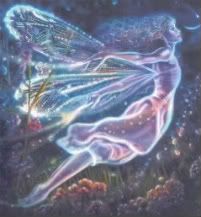 Your last visit was on
Dissociative identity disorder, dissociative disorders support forum and chat rooms
Dissociative identity disorder, dissociation, dissociative disorders, private chat and support forums, depression, bipolar disorder, eating disorders, self-injury, mind-control, ritual abuse, coping, therapy, trauma work.

ANNOUNCEMENTS:


At this time we are not taking new members until after the conference, which is being held October 2-5, 2014.


If you have already completed an application, we will contact you around the the first of October. If you receive a message here that we are not accepting members, we will open the opportunity to join then.

If you are a returning member and have found that you are 'inactive', please contact felicity at felicity4us2@gmail.

Look forward to positive changes here following the conference!!!! All members will be contacted then.

If you are having difficult accessing the board
Contact Staff
To watch 'how to' video tutorials, click the "help" tab on the menu.

Dissociative Identity Disorder Open Discussion Blogs
Forum
Topics
Posts
Last Posts

*These forum are open to public view.* Please follow all board guidelines and understand that you are all bound by them as members. In this forum, members can participate to discuss topics that encourage understanding and educating of dissociative disorders. If you wish to participate in private forums, please apply for membership here click to apply


32
147
Less than one month ...
Mon Sep 29, 2014 3:32 pm
jessme2

*These forum are open to public view.* Please follow all board guidelines and understand that you are all bound by them as members. In this forum, members can participate to discuss topics that encourage understanding and educating of dissociative disorders. If you wish to participate in private forums, please apply for membership here click to apply


25
211
Some questions about...
Tue Aug 19, 2014 11:51 am
wildflowers

*This forum is open to public view.* If you wish to participate in private forums, please apply for membership here click to apply


16
151
Sleeping issues
Thu Sep 04, 2014 8:28 am
Cowgirl393

Dissociative Identity Disorder DID *This forum is open to public view.* click to apply


55
336
About DMCA and Copyr...
Wed Sep 10, 2014 10:56 am
felicity
New posts
No new posts
Forum is locked