Welcome to Ivory Garden Trauma & Dissociation Community
Facebook Connect and Like
Ivory Garden Trauma & Dissociation Community


Tweet

Ivory Garden Trauma & Dissociation Community
OUR GOAL
To provide a unique environment where folks who have dissociative identity disorder (DID) can openly and safely talk.
We strive to respect, validate, support, and learn from each other.
ACHIEVING OUR GOAL
Achieving our goal requires cooperative collaboration amongst members and administrators. Members posts remain appropriate and relevant to topics. Adequate guidelines are clearly posted to help members maintain the dignity of the board.
Members of this group are at a stage in their healing to independently regulate their own behavior, as well as keeping themselves safe while on the board. Staff regularly monitors posts and replies to ensure the board remains a safe and comfortable environment for everyone.
As a friendly and kind community, we support and validate each other as equally special and significant.
Recommended Sites
*****

"The past does not equal the present, nor does it define the future."
-
Willard Barth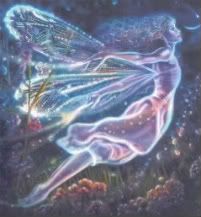 Your last visit was on
Welcome to the Trauma and Dissociation Community!
Welcome to Trauma and Dissociation Community

We have recently returned from the 2014 Ivory Garden Trauma and Dissociation Conference. Our community has grown and improved. We apologize to those of you who have been waiting patiently to join this community. Please, 'register' with our community by clicking that button and following through the prompts. Then, come back to our board and click 'apply' in the menu and complete the form. You will see that we are asking a small donation from everyone who would like to contribute and be a part of the community. This is to help us finance the activities that we provide.

If you have come here and found that you are unable to log in, but are registered to this board, you will need to make a donation (any amount you choose) by going to sidebar) in order to reestablish your membership. Please make a note of your board user name. With this change you will return with access to the entire board, and with the same posts, etc. as before. If you are having difficulties or have questions, please contact me at felicity4us2@gmail.com, or Socks at realitiesmods@gmail.com, or A'sjilia at theconstellationofasj@gmail.com

Thank you, Felicity Lee Owner
Pat Goodwin President, Ivory Garden

_______________________________________________________

If you are having difficult accessing the board
Contact Staff
To watch 'how to' video tutorials, click the "help" tab on the menu.
Dissociative Identity Disorder Assessment
Forum
Topics
Posts
Last Posts

**Caution** - this is an open forum. Everyone may post, view, and comment here. Read description & guidelines of this forum carefully before posting.



499
1252
"Dissociative Identi...
11/18/2014, 10:43 pm
felicity
Forum
Topics
Posts
Last Posts

Trauma and dissociation information, questions, articles of interest to be posted here. *This forum is open to public view*. Please 'apply' if you are wanting to become a part of this community. Survivors with dissociative disorders, supporters of survivors including therapists, friends, family, etc. are welcome.


133
901
Introducing our boar...
11/21/2014, 10:13 am
flea
Who is online?

Registered Users:

Alimae

,

Frayea

,

jules4002

,

Like A Pheonix

,

nicciniamh

,

RocioCaro

,

Willow

Members connected during last 24 hours :

Alimae

,

Anouk

,

anthology

,

BAILIWICK1

,

BoyyM

,

cat2579

,

define

,

Emodragonfly

,

Erin

,

fallenstar

,

felicity

,

Fighting2Thrive

,

Fireflies

,

flea

,

Fluttershy

,

Frayea

,

Galaxy 14

,

gin

,

glasscastle

,

Invisible

,

isitme

,

IzzyBelle

,

jellio

,

jules4002

,

kkruty

,

krathyn

,

Lady Talos

,

Like A Pheonix

,

LostandSearching

,

lynnecampbell

,

max14

,

Mike

,

Miself

,

Morgan

,

mystory

,

Nance

,

nicciniamh

,

nightandday

,

PaintedTurtle

,

Patchesmany

,

Phyregryph

,

Promise

,

RocioCaro

,

Safenow

,

shadowboxer

,

Socks

,

susy16

,

TeamMe

,

teamsheree

,

unicorn-Ann

,

Violet1

,

Willow

Birthdays

Users having a birthday today : celestial_tribe (42), yearnatta (46)
Users with a birthday within the next 7 days: 6puzzlepieces (47), charlotte24 (30), communicator8 (54), daaisy (21), intertwined (27), j and company (35), jclajajr2013 (26), jellio (55), kay12345 (29), kittcoe339 (20), legionnaire (32), lucius253 (37), Medisd (20), MeMyselfAndUs (43), merclavette (24), Mysan Aloysia (38), nickvujicicfan (28), piecesofamirror (23), pixie (46), poet123 (23), tabby (46), tigerhawk66 (23), Tired2013 (37), wvddrift (54)


Forthcoming Calendar Events within the next 5 days
There are no forthcoming calendar events
Statistics

Our users have posted a total of 537819 messages

We have 2621 registered users

The newest registered user is fallenstar

Most users ever online was 74 on 11/14/2014, 4:42 am
New posts
No new posts
Forum is locked