Ivory Garden Trauma & Dissociation Community
OUR GOAL
To provide a unique environment where folks who have dissociative identity disorder (DID) can openly and safely talk.
We strive to respect, validate, support, and learn from each other.
ACHIEVING OUR GOAL
Achieving our goal requires cooperative collaboration amongst members and administrators. Members posts remain appropriate and relevant to topics. Adequate guidelines are clearly posted to help members maintain the dignity of the board.
Members of this group are at a stage in their healing to independently regulate their own behavior, as well as keeping themselves safe while on the board. Staff regularly monitors posts and replies to ensure the board remains a safe and comfortable environment for everyone.
As a friendly and kind community, we support and validate each other as equally special and significant.
Recommended Sites
*****

"The past does not equal the present, nor does it define the future."
-
Willard Barth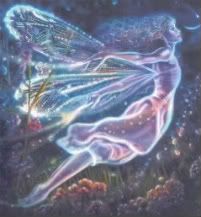 Your last visit was on
Welcome to the Trauma and Dissociation Community!
Welcome to Ivory Garden Trauma and Dissociation Support Community

New Members:
If you are a trauma survivor with dissociative disorder, a professional interested and/or treating client with trauma background, and/or supporter of someone who struggles with dissociation or trauma, you will find this discussion group not only professionally run, but also a place to discuss daily experiences, make new friends, learn about dissociation and trauma, have some fun, chat with peers, and a home where you are always welcome.
The survivor forums have also been known as IGDID. They have not changed, and all of the posts remain private and intact. The professional and supporter forums are both private and new. There are a few forums that are shared by all community members. Ivory Garden community is well moderated discouraging the gossip and drama found on so many other boards. Guidelines 'are' enforced making this a comfortable and supportive place to come. We are now 8 years old with an impeccable history of professionalism - well-known for being a community where members are treated kindly and welcomed. Discussion is 'open' and the focus is always on respect and validation of members.
In order to join this board, you must be a 'Premium Member' of Ivory Garden Nonprofit Organization. This is to maintain the safety and integrity of this forum. If you wish to join, please apply first by clicking 'apply' in the menu. Once you have been approved, register to the board and finally, 'join' Ivory Garden Nonprofit Corporation here
join
and wait for a 'welcome' email.
All Members:
There is a tutorial in the 'help' tab on the menu in the 'home' page or contact us for more information. Also, read the
Privacy Policy
and disclaimers there.
If you have any questions or want to talk about our group about anything at all, please contact me - Pat Goodwin, President, Ivory Garden Nonprofit Corporation at felicity4us2@gmail.com.
Thank you
Note to members:

If you are a current member, have not joined Ivory Garden as a 'premier member' and are unable to log on, it could be that your account has been deleted or is simply inactive. If you have a question about this or to make sure, email Felicity at felicity4us2@gmail.com. For help:

Contact Staff

Forum Drop-down Menu -
Forum
Topics
Posts
Last Posts

Trauma and dissociation information, questions, articles of interest to be posted here. *This forum is open to public view*. Please 'apply' if you are wanting to become a part of this community. Survivors with dissociative disorders, supporters of survivors including therapists, friends, family, etc. are welcome.


183
1032
Some Professionals P...
Yesterday at 5:06 am
elizabeth 308
Who is online?

Registered Users:

Anouk

,

mosaic_hearts

Bots :

G

o

o

g

l

e

,

bing

Members connected during last 24 hours :

Alice.in.Wonderland

,

am4kds

,

Angelgrl

,

Anouk

,

Cambria

,

elizabeth 308

,

Emodragonfly

,

felicity

,

Filly

,

Frayea

,

Grace&us

,

Invisible

,

Jamie1970

,

justme

,

kaseycedar

,

krathyn

,

Like A Pheonix

,

Lyra

,

mak922

,

Mike

,

Miself

,

mosaic_hearts

,

MultipleMe

,

mystory

,

Patchesmany

,

Socks

,

StarryNight

,

TeamMe

,

Tessa

,

unicorn-Ann

,

untangled tribe

,

Violet1

,

wildflowers

,

Willow

Birthdays

Users having a birthday today : jclajajr2013 (27)
Users with a birthday within the next 7 days: dani (39), Hope56 (58), Phyregryph (43), together1 (56)


Forthcoming Calendar Events within the next 5 days
There are no forthcoming calendar events
Statistics

Our users have posted a total of 588148 messages

We have 361 registered users

The newest registered user is karenetal

Most users ever online was 100 on 6/5/2015, 11:08 pm
New posts
No new posts
Forum is locked