Welcome to Dissociative Identity Disorder Support
Dissociative Group Menu
To translate page, post, etc., click here
Search for anything on the open site here - articles, etc. but not posts (they are private). Use the other search button on the menu to search posts.
Control Panel
Community Rules
Staff Contacts

Your Profile

View Profile -Guest Friends and Foes

Mail
Resources
Other Stuff
Staff Contacts
Owner

Executive Administrators

Administrators

Moderators

Chat Moderators
Moon Phases & Current Time/Day
IGDID New Members and Stars
May 2013
| Mon | Tue | Wed | Thu | Fri | Sat | Sun |
| --- | --- | --- | --- | --- | --- | --- |
| | | 1 | 2 | 3 | 4 | 5 |
| 6 | 7 | 8 | 9 | 10 | 11 | 12 |
| 13 | 14 | 15 | 16 | 17 | 18 | 19 |
| 20 | 21 | 22 | 23 | 24 | 25 | 26 |
| 27 | 28 | 29 | 30 | 31 | | |
Calendar

Dissociative Identity Disorder Support Group

OUR GOAL
To provide a unique environment where folks who have dissociative identity disorder (DID) can openly and safely talk.
We strive to respect, validate, support, and learn from each other.



ACHIEVING OUR GOAL


Achieving our goal requires cooperative collaboration amongst members and administrators. Members posts remain appropriate and relevant to topics. Adequate guidelines are clearly posted to help members maintain the dignity of the board.

Members of this group are at a stage in their healing to independently regulate their own behavior, as well as keeping themselves safe while on the board. Staff regularly monitors posts and replies to ensure the board remains a safe and comfortable environment for everyone.
As a friendly and kind community, we support and validate each other as equally special and significant.




Recommended Sites
Sharing and Caring Support Forum
Dissociative Identity Disorder
Ivory Garden Support Website


*****



"The past does not equal the present, nor does it define the future."

-


Willard Barth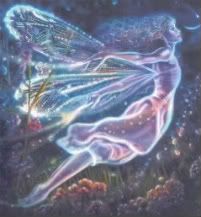 Dissociative Identity Disorder
Ivory Gardens Dissociative Identity Disorder
Tutorial for Junior Members to enter chat
General Instruction for Chatting
Dissociative Identity Disorder Support Group Chat Rooms
Welcome to our chat rooms. We have several chat rooms available including: peer support rooms, a crafts and instruction room, a room for general chat, and others open to all advanced members (100+ posts). Below, is information to let you know what should and should not be discussed in each room. Our chat rooms are not only moderated by staff, but also peer-moderated. Members who participate in these rooms agree to know all of the
Chat Guidelines
and report any infractions to
administrators
.
Remember that these chat rooms are funded by members' generous contributions. We work together to keep them safe and accessible to everyone.
You will need to download Adobe Flashplayer in order to use the chat rooms. You will find the link below.
Aslo, remember that these chat rooms are funded by members' generous contributions. I have included the link to where you can contribute below.





Thank you for your continued support.

If you would like to donate monthly:






Thank you for your continued support.