Ivory Garden Trauma & Dissociation Community
OUR GOAL
To provide a unique environment where folks who have dissociative identity disorder (DID) can openly and safely talk.
We strive to respect, validate, support, and learn from each other.
ACHIEVING OUR GOAL
Achieving our goal requires cooperative collaboration amongst members and administrators. Members posts remain appropriate and relevant to topics. Adequate guidelines are clearly posted to help members maintain the dignity of the board.
Members of this group are at a stage in their healing to independently regulate their own behavior, as well as keeping themselves safe while on the board. Staff regularly monitors posts and replies to ensure the board remains a safe and comfortable environment for everyone.
As a friendly and kind community, we support and validate each other as equally special and significant.
Recommended Sites
*****

"The past does not equal the present, nor does it define the future."
-
Willard Barth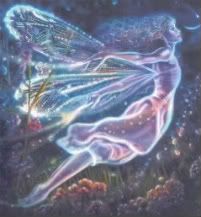 Dissociative Identity Disorder
Ivory Gardens Dissociative Identity Disorder
DID, PTSD - Trauma Centers and Programs
DID, PTSD - Trauma Centers and Programs
www.rossinst.com/
Colin Ros
www.mclean.harvard.edu/pa...t/ddtp.php
www.traumarecoverycenter....ntact.html
www.cottonwooddetucson.com/
www.sierratucson.com/
The National Treatment Center for Trauma-Based Disorders
Del Amo Hospital
23700 Camino Del Sol
Torrance CA 90505
Phone 800-533-5266
www.delamohospital.com/
Clinical Directors: Colin Ross, MD, Clinical Director; Kristen Parker, LCSW
Womens Trauma Center
25 Marlborough St.
Portland CT 06480
860-342-6383; 800-251-6474
www.thecenteratpiw.com/home.cfm
Nova Southeastern University Community Mental Health Center
3301 College Avenue
Fort Lauderdale, FL 33314
954-262-5730 (main number)
Additional locations at Lauderdale Lakes and Coral Springs.
Director: Steven N. Gold, Ph.D.
www.wiit.com/
The Renfrew Center 800-RENFREW (736-3739)
1. 7700 Renfrew Lane, Coconut Creek FL 33073, phone 954-698-9222; fax 954-698-9007
2. 940 NE 62nd St., Fort Lauderdale FL 33308, phone 305-432-8111
3. 601 N. Flamingo Rd., Ste. 200, Pembroke Pines FL 33028, phone 305-432-8111
4. 111 Majorca Ave., Coral Gables FL 33134, phone 305-448-8325
5. 1601 Forum Place, Ste. 602, West Palm Beach FL 33401, phone 407-554-4995
6. 1860 N. Pine Island Rd., Ste. 101, Plantation FL 33322, phone 305-370-0966
University Behavioral Center
2500 Discovery Drive
Orlando FL 32826
Phone 407-281-7000
www.ridgeviewinstitute.com/
The Rock Creek Center
40 Timberline Drive
Lemont IL 60439
phone 630-257-3636, 800-669-2426; fax 630-257-8846
River Oaks Hospital (psychiatric hospital)
The New Orleans Institute (Trauma program name)
New Orleans, LA
www.riveroakshospital.com/home.html
Two Rivers Psychiatric Hospital
Trauma Program
Kansas City, MO
https://www.tworivershospital.com/indexnew.htm
https://www.tworivershospital.com/indexnew.htm
www.traumacenter.org/
www.mclean.harvard.edu/
Trauma Disorders Treatment Program
Sheppard and Enoch Pratt Hospital
6501 North Charles Street
Baltimore MD 21285
410/938-5078
www.life-healing.com/
www.renfrewcenter.com/
Four Winds Hospital
650 S. Salina St.
Syracuse NY 13202
315-476-2161; 800-647-6479
www.renfrewcenter.com/
www.shadesofhope.com/
www.timberlawn.com/
Mungadze Association Dissociative Disorders program at The Cedars Hospital
2350 W. Airport Freeway, Ste. 250
Bedford TX 76022
800-388-1838
www.dominionhospital.com/
Please send me a personal message if I missed any or new trauma programs become available.